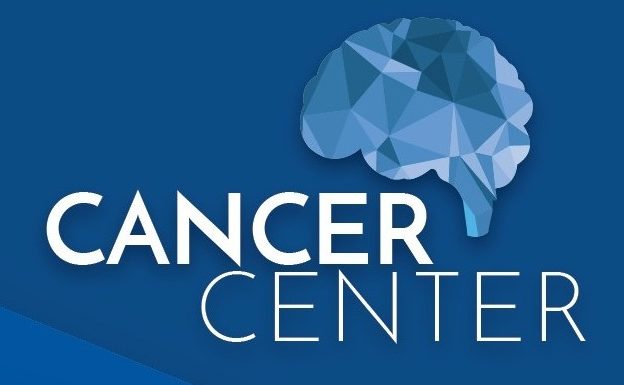 AI Platform
Better&Faster Cancer Diagnosis =  Medical Images + Deep Learning
Our mission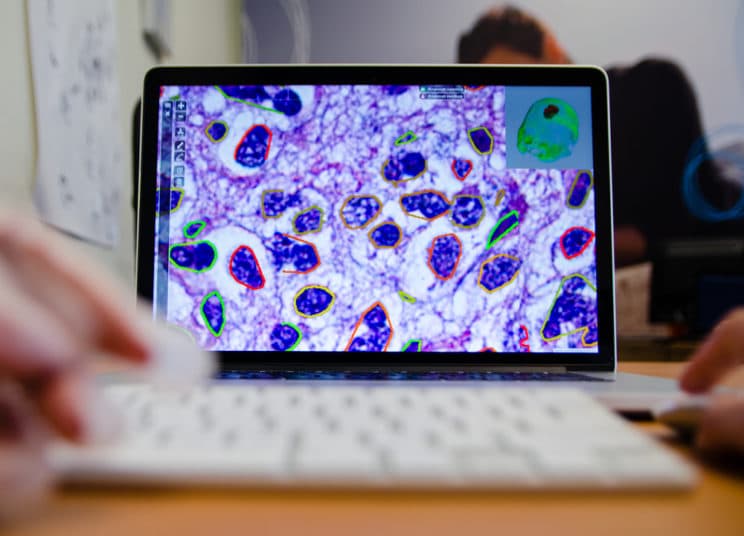 Cancer Center applies deep learning techniques to the field of oncology/radiology. It has amassed a huge training set of medical images along with categorization technology that will allow computers to predict multiple diseases with better-than-human accuracy. Our solutions (API and web platform) is to offer better access to the second and third diagnosis of cancer to medical professionals and directly to patients by providing a data exchange platform stuffed with machine learning algorithms that speed up and improve the accuracy of the medical image analyses.
Don't waste your time! Let us do the work! We can segment images, find regions of interest, provide statistical descriptions of images, count cells, mitosis or even recognize their kind.
Don't hesitate, just save lives.
Technologies
Machine Learning / Deep Learning
Automated Medical Image Analysis
MRI (M

agnetic Resonance Imaging

)

PET / CT

Pathology Images (Whole Slide Imaging)
General planimetry
MRI, DICOM Analysis
It is one of the most important and most profitable diagnostic tools. Not only this medical imaging modality is not invasive but also can be applied in many different scenarios, obtaining images of pretty much every part of the human body. In case of the prostate cancer, our software/deep learning algorithms can be used to find Region of Interest (ROI), cancer segmentation automatically.
Digital Pathology
In terms of precision, there are no better methods of seeing a single tissue as… to examine the tissue under the microscope. Every histopathologist would agree that sometimes finding the most descriptive part of the slide is a harder task than it is to make the diagnosis itself. Fortunately it is not a problem for us. We can localize the most important parts of the slide, what is more we can extract the very factors that influence diagnostic models the most.
PET Analysis
In oncology, Positron Emission Tomography (PET) imaging is widely used in diagnostics of cancer metastases, in monitoring of progress in course of the cancer treatment, and in planning radiotherapeutic interventions. Accurate and reproducible delineation of the tumor in the PET scans remains a difficult task, despite being crucial for delivering appropriate radiation dose, minimizing adverse side-effects of the therapy, and reliable evaluation of treatment. Our aim is to provide clinicians with intelligent software supporting accurate, efficient and reproducible delineation of the tumor.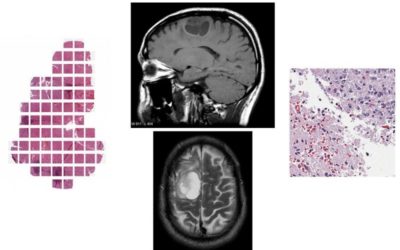 Polish Radio Wrocław about support the diagnosis of brain cancer Polish Radio broadcasted a short reportage about the support IT systems in the process of cancer diagnosis. Wroclaw Stermedia company is developing a system that will facilitate a diagnosis of brain...
Like What We Do? Come And Join Us. We Are Looking For Your Experience And Potential.