Web software for medical image processing and analysis
In cancer diagnosis and therapy, medical image processing and analysis needs the ​combined opinion of many experts. To clarify, pathologists, radiologists, geneticists and oncologists work together to find best solutions. Firslty, the amount of data is huge. Futhermore, the overall decision process takes a lot of time. However, there is a cure for this disorder. Secure and Compliant Cloud Platforms with algorithms based on collecting big data solve the problem. Both tools enable patients and doctors to share images. Most of all they provide an automated, accurate pre-diagnosis.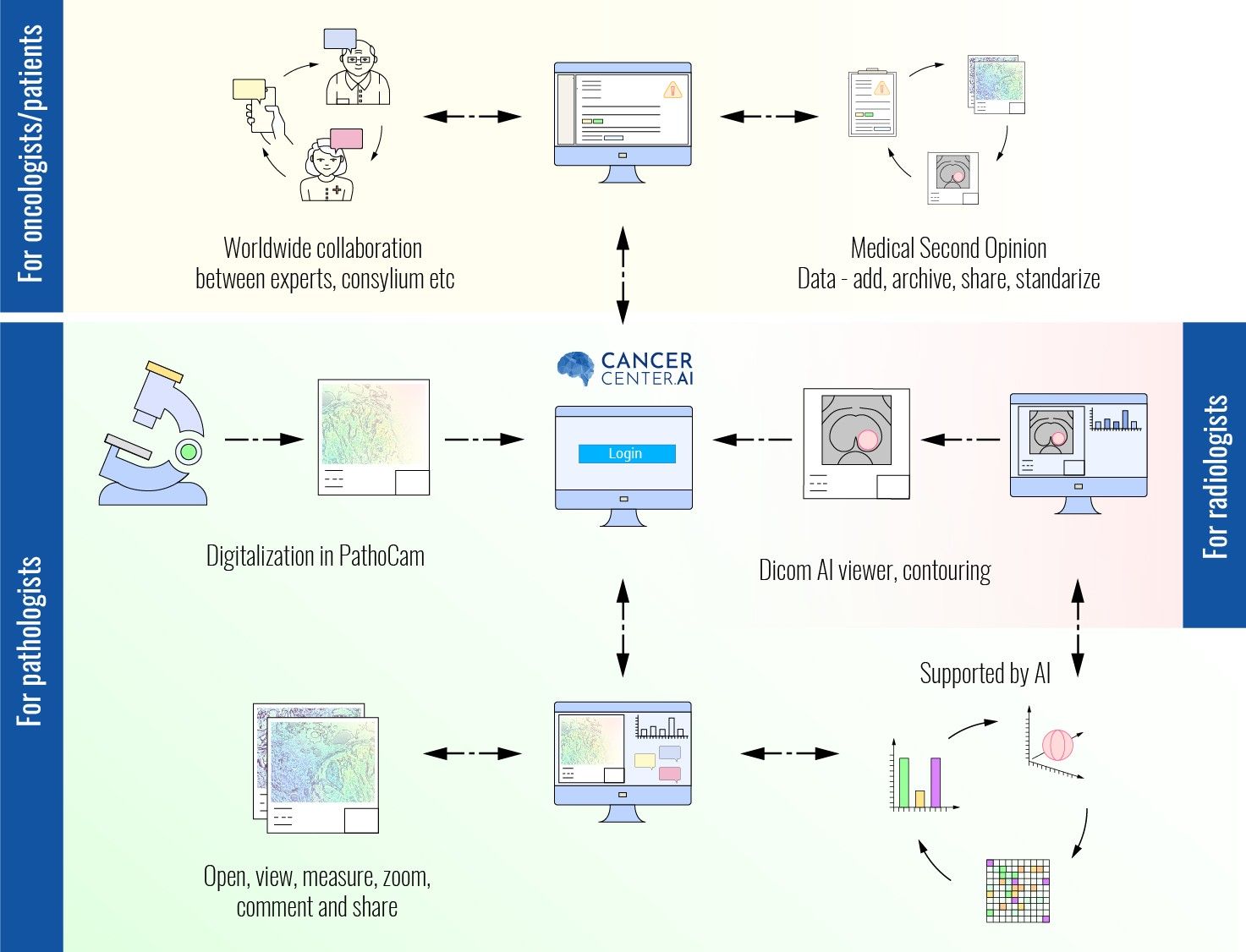 PathoCam
PathoCam is software for scanning slides viewed under a microscope. It allows quick digitization of whole pathology slides without a scanner. It consists of an application that runs on Windows OS/macOS and requires access to a camera connected to the microscope. Scanning is done by manually moving the lens over the sample. The viewed fragments are continuously scanned and combined into one large image. The finished images are automatically uploaded to CancerCenterAI Platform for easier analysis or sharing. Scans are stored securely and cheaply in the cloud (in a personal file archive). PathoCam is a simple, effective, easy-to-use, and relatively inexpensive solution.
Main functions:
Fast, affordable, qualitative virtual scan
Automatic image stitching
Multiple stains in the same scan
Different cameras supported (incl. Basler and Opta-Tech)
Available for Windows and MacOS
Personal digital library
Unlimited scan size
Integration with PathoPlatform
Buy software
Read more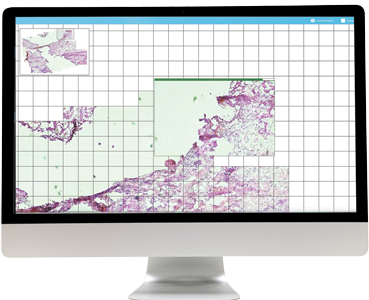 Patho Module
Patho Module is a digital pathology and AI assisted platform for perfect tissue examination​.
Main functions:
image segmentation and classification of tumor cases from histopathological samples

description and standarization of the sample

s

upported by AI analysis with ± 90% accuracy
Segmentation, Gleason score, Metastatic classification, etc.
Patho Module can be used together with PathoCam – the desktop software for a microscope camera.
Run Patho Module
Read more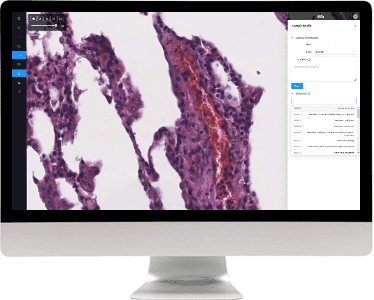 Radiology Module
Radiology Module is a DICOM web viewer which helps to analyse Radiology images (MRI, CT, USG and others). Thanks to built-in AI modules it supports radiologist in medical image processing and analysis.
Main functions:
Segment & Classify Cancers with accuracy​
Classify tumors into benign or malignant
​Share the files for second opinion ​
​Predict and detect metastasis with accuracy ​
Use Deep learning algorithms (± 90% accuracy)​
This GPU-based solution is 5 times faster than standard.  It is also a great tool for web and mobile Big Data Optimisation.
Run Radiology Module
Read more