Your Digital Cancer Diagnostic Hub
Web-based platform for Digital pathology & Radiology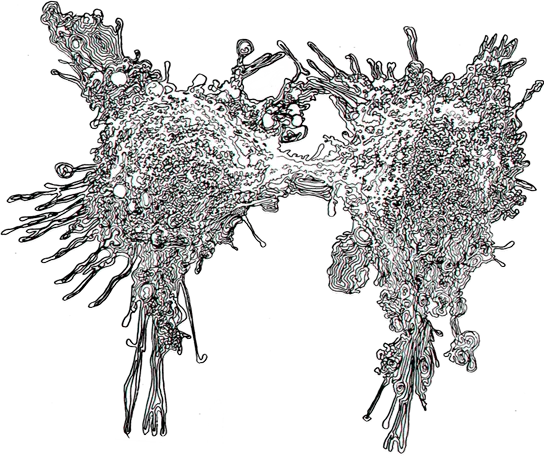 How to speed-up the cancer diagnosis process with AI?
Zoom, view, annotate and share pathology images by web/browser. Apply AI algorithms that can be manually corrected. Use built-in global standards (ICCR, WHO, ICD-O codes).
Analyze radiology images (MRI, CT, USG, and others DICOM format) imported from any device. Use AI algorithms to fasten radiological analysis and correct results manually.
Digitize laboratory slides by using only personal microscope equipment and a camera. Store results securely in the platform.
Medical Second Opinion & Collaboration
for patients and professionals
Share medical documents and files uploaded by radiologists and pathologists. Compare the analysis issued by different specialists. Add anonymized patient data and store them securely.
AI algorithms available from platform interface
Use currently available algorithms (Gleason score, Metastasis, ki67) or ask us to add your favorite one. We aim to create a perfect base of newest technologies for cancer detection in one place.
Are you a professional and want to know how to make faster diagnoses?
Choose your specialization and see how we can help you.
Are you a cancer patient and want to find an expert medical opinion?
Read more about our Value Based Approach to Your health, find your expert medical opinion and get faster diagnose supported by AI.
Cancer Center.AI – benefits
Using AI and Deep Learning in Cancer Diagnosis makes the whole treatment much more efficient. Specialized algorithmic solutions analyze medical images for pathology and radiology. Althought AI will never replace doctors, it may significantly improve their tasks. Firstly, algorithms are more accurate than human eye. Secondly, they are much faster. In short, benefits are numerous for all involved groups.
Store vast amounts of image
View images from many access points simultaneously
Improve doctor to doctor cooperation within the organization as well as outside
Make use of computer aided intervention tools and share the results easily
Increase output by detecting more cases in less time
Improve patient outcomes thanks to personalized therapies
Enhance service quality – faster and accurate diagnosis
Save on cost and time by reducing patient length-of-stay and minimizing resources required to treat a patient
Enhance staff satisfaction by reducing manual, repetitive tasks and preventing physician burn out
View picture as a data
Work more efficiently and diagnose more patients in less time by speeding up case review
Describe every image with a plurality of relevant attributes like: size, location and morphology
Use a formal, accessible, shared, and broadly applicable language for diagnose representation
Extract qualitative and quantitative characteristics out of medical images using different modalities including CT, MR, PET, etc.
Exchange knowledge
Improve accuracy and compare diagnosis
Get more free time for rest… or more complex cases
Compare with algorithmic solutions
See other cases
Share experience with other patients
Get your diagnosis and results faster
Receive more effective treatment thanks to precise diagnosis and personalized therapies
No more misdiagnosis and unnecessary surgeries or procedures