Cancer Center Team
Driven to fight against cancer!
Piotr Giedziun
Co-founder, CTO, R&D Data Scientist, and Software Architect
Piotr is a passionate software engineer with a specialization in deep learning (DL), algorithmics, highly scalable architectures, and advanced mobile technologies. He has helped engineer numerous sophisticated applications for clients in Europe and the US in his role as a senior developer at Stermedia Ltd.- a data-science driven software development company in Wroclaw, Poland.

Jaroslaw Kwiecien
Data Scientist, Full Stack Dev
He's fascinated with Artificial Intelligence techniques such as Deep Learning or Monte Carlo Tree Search. In the past, he specialized in algorithms and data structures and achieved several spectacular successes in competitive programming. A huge fan of functional languages. The laureate and finalist of many National and International Olympiad in Informatics.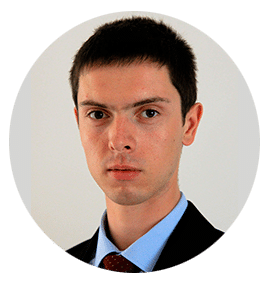 Grzegorz Żurek, PhD
Data Scientist, R&D
Grzegorz is a talented mathematician with a passion for solving complex and puzzling problems. He has obtained two master's degrees in mathematics – Applied Mathematics and Pure Mathematics, and an engineering degree in Computer Science, in Wroclaw University of Technology, Poland. Currently, he is
doing his Ph.D. in Pure & Applied Mathematics.

Adam Zyzik
Data Scientist, Full Stack Dev
Adam's main interests are writing highly efficient code and implementing algorithms. He really likes to work on projects where maximizing throughput or minimizing latency is important. He's fascinated with deep learning and curious about its limitations. Addicted to participating in online programming contests.
Witold Dyrka, PhD
R&D
Dr. Dyrka is a key member of our team who became interested in our quest on cancer diagnostics and decided to share his knowledge and experience in our projects and to lead the team. Under his leadership, we were able to develop our solutions of segmentation and classification for histopathology and MRI imaging. 
Damian Mirecki
Data Scientist
With a formal education in computer science, Damian is keenly focused in using machine learning (ML) and deep learning (DL) optimization methods in various algorithms. His special focused is in computer vision and in signal processing.
Katarzyna Stachow
Scrum Master, Accounting
Katarzyna or Kate as she is known in a close circle is passionate about the agile software development process to keep all product development systematic and methodical. She is keen on helping companies discover more effective practices for managing work and people. She also loves teaching organizations how to be Agile using Scrum methodology.
Business Development Team
Piotr Krajewski
Co-founder, CEO
Piotr is a man with a passion and a need to make the world a better place. He co-founded this company to bring new solutions to cancer diagnostics. His focus is to provide inspiration and create an environment for developing solutions. Piotr is an experienced tech entrepreneur having found stermedia.ai – an IT solutions and AI provider for more than a decade in Wroclaw, Poland.
prof dr hab. Karol Kozak
Co-founder, University Hospital Dresden, German Market
Prof. Karol Kozak is in charge of the Biomedical Computer Science Unit at Fraunhofer Society and Medical Faculty, Dresden University of Technology, Dresden, Germany. He plays a leading role in defining the strategy for organizing the management of large-scale image data. He is responsible for the internationalization of R&D activities between industry & academia.
Louis Costa
Director of Business Development, US
Driven tech entrepreneur in the US and Europe last 20+ years. Louis has established successful companies in the US and EU working with physicians, hospitals, clinics, research scientists, engineers and other technical experts in their businesses specialized in medicine,
Krzysztof Roznowski, MD
Urologist, FEBU – Member of Polish Urological Association and European Association of Urology
Certificate: Hifu-Ablatherm500; Focal One;
Dr. Roznowski is passionate about his work, especially in the area of ​​developing low-cost treatment
technique development.
Jacek Wilkosz, MD
Urologist, FEBU – Member of Polish Urological Association and European Association of Urology
Dr. Wilkosz's specialization and expertise areas are Prostate Cancer, Urologic Oncology,
Endourology, Prostate Transrectal Ultrasound.
Artur Bartczak, MD
General surgeon, surgical and forensic pathologist,
Dr. Bartczak is a surgical pathologist at the Department of Pathology, Pulmonary Hospital in Zakopane, Poland. He is a member of the council of the Polish Society of Pathology as well as a member of the United States and Canadian Academy of Pathology. He serves as Vice President, Polish Association of Pathologists and Cytopathologists.
Pawel Kolodziej, MD
General surgeon, surgical and forensic pathologist,
He is the senior pathologist, diagnostician at Sokolowski Hospital in Walbrzych, Poland as well as the surgeon in the medical unit. Dr. Kolodziej is keenly interested in medical algorithms in pathology, molecular pathology (proteomics), photodynamic therapy. A member of the council of the Polish Society of Molecular Pathology.
Stefano Iacobelli, MD
Full Professor of Medical Oncology and Director of Cancer Clinic at the University "G. D'Annunzio" of Chieti-Pescara, Italy.
Dr. Iacobelli brings more than 30 years of experience in translational and clinical cancer research. He was a Distinguished Scientist at Université Libre de Bruxelles, Belgium, and Research Director at Imperial Cancer Research Fund, London, UK. Dr. Iacobelli was the Founder of the Consorzio Interuniversitario Nazionale per la Bio-Oncologia (CINBO), a network of sixteen Italian universities focusing on translational and clinical research in oncology.
Dr. Jean Frédéric Sauniere, MD, PhD
Medical oncologist
He was past Director of Valorisation at Institut Paoli & Calmettes ( IPC) in Marseille, France where he coordinated translational research and early clinical research activities of the Institute. His role also involved patent filing and partnerships with academics and pharmaceutical companies.
Łukasz Fuławka MD
Surgical pathologist, molecular pathologist,
Dr. Fulawka is the senior pathologist at Lower Silesian Oncology Center in Wroclaw, Poland. He is interested in development and implementation of new technology in the field of digital pathology and molecular pathology. A member of Molecular Pathology Workgroup of Polish Society of Pathology.




Recent Blog Posts
Learn from the top thought leaders in the industry.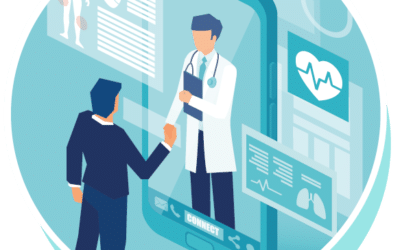 We take a part as a speaker in Health Technology in Connected & Integrated Care Workshop The workshop will witness high participation of policy makers, representatives of universities and research hospitals from different regions, which is fundamental to get an...
We got grants for the project: "Advanced diagnostics of prostate cancer using machine learning methods and deep learning" The aim of the project is to create a tool that allows to significantly accelerate and improve the quality of diagnostic processes associated with...
We show our products - the Pathoplatform on Microsoft event: "Artificial intelligence, machine learning and Big Data in health MTC Warsaw on November 19, 2020, (Sztuczna inteligencja, uczenie maszynowe i Big Data w zdrowiu)
Get Positive. Get In Touch.
If you are interested in working together, send us an inquiry and we will get back to you as soon as we can!