Empowers pathologists and scientists
Benefits of using digital pathology (AI) in cancer diagnosis
Save lifes
Your knowlegde and experience is indispensable. Make diagnoses faster and be able to provide help for more patient.
Save time and money
Use PathoCam software and camera to save whole slides from microscope.  It is just a fraction of a digital slide scanners cost.
Freely draw on the sample
Measure and annotate the regions of interest on the whole sample. Generate reliable results!
View slides in browser – even on mobile
Easily view samples in your browser. Use tools like zoom, draw, annotate and snapshot.
Advanced sharing
Safely share slides with other pathologists. Save Whole slide Images and share with anyone anytime for second opinion​ by Google Drive/Link.
Better than human accuracy
Machine and Deep Learning (AI) algorithms make the process of segmentation and classification easier and much faster than ever before
See how easy it is to upload pathology images and view them in your browser. Zoom with ease, annotate images and collaborate with other users. Use AI modules for support.
Artificial intelligence in digital pathology — PathoPlatform Overview
We won MICCAI 2015 and 2016 digital pathology competition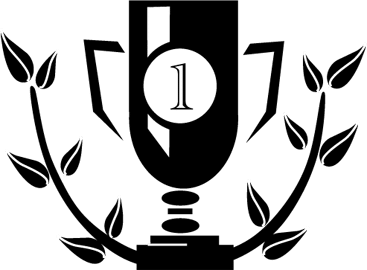 Technical information about digital pathology and AI
What is PathoPlatform ?
PathoPlatform connects the new technology of huge medical imaging and the machine and deep learning.  To clarify, it provides image segmentation and classification of tumor cases from histopathological samples. Certainly, this solutions makes the whole process easier and much faster. Thanks to software acurracy each particular cancer diagnosis is reliable. Futhermore, troubling cases can be shared, discussed and analyzed among specialists all over the world. In short, PathoPlatform provides all the necessary tools to help pathologists and scientists in their work. We offer PathoPlatform (web viewer) and PathoCam (alternative for scanners).
How is AI and Deep Learning used in PathoPlatform?
Fiirstly, whole slide image is divided in small frames. Secondly, segmentation algorithm is used to extract nuclei. Further, frames are ranked based on the number of nuclei. The most dense frames are found. Meanwhile, each nucleus is classified with certain probability. Based on the percentage of nuclei of certain type each frame is classified. If the amount of frames classified as certain cancer type is over specified threshold the whole sample is classified as that type.
Why PathoPlatform is usefull for experts?
PathoPlatform is a cloud-based platform where patients and doctors can:
Get the second opinion from an expert faster (video chat)
Get a remote diagnosis supported by available algorithms
Find similar cases
Share experiences with others
To sum up, this tool allows oncology experts to cooperate. Gather, share and analyze data for more efficient care intervention. It is a knowledge base, data store and analytical service for universities and medical centers.
I don't need to wait for a free scanner and send huge files through an e-mail. The software does all the work for me.  PathoCam is basically faster, more accurate and cheaper than an ordinary scanner. Since the samples are stored in the cloud, I can view all my samples on a tablet or laptop from anywhere in the world.